Upcoming events
Botanical printing workshop – two dates in September:
Wednesday, September 27, 2023
Friday, September 29, 2023
Botanical printing, a.k.a. eco-printing, is a magical process of creating contact prints with leaves and flowers on cloth.
We'll experiment with leaves and flowers printed onto linen, cotton, and silk fabrics. For all fibers, the fabric need to be pre-prepped with fixatives to receive the dyes, which I'll prepare ahead of time.
You'll come away with five types of fabric samples, including a printed silk scarf or bandana (your choice), as well as a solid skill base for creating prints at home.
Held at Pumpkin Vine Family Farm in Somerville, 10am – 3pm
$95 includes all materials
Let me know if you'd like to join us!

Mordant printing demo at Belfast Fiberarts:
Creating designs on cloth with natural dyes – October 7, 2023
Mordant printing is an ancient technique for producing patterns and designs on fabric with natural dye colors. Mordants, or metallic salts such as alum and iron, are applied to fabric using blocks or paint brushes. When the piece is introduced to the dye bath, colors from the plant dyes show up in different shades on the cloth. It's a fun and fascinating process that offers endless possibilities for creative expression.
I'll be doing demonstrating this process throughout the day on Saturday, October 7th from 11am – 5pm at Belfast Fiberarts in Belfast, ME. Come say hi!

Harvest Festival at Pumpkin Vine Family Farm in Somerville – October 22, 2023
I'll be back at PVFF's Harvest Festival with fiber demos and some other goodies for sale. There will also be fresh apple cider pressing, farmer's market goodies, and other farm-y fun!
---
Colors From Plants: a presentation at the Rockport Garden Club – November 2, 2023
I'll be speaking about my natural dye and textile work at the monthly meeting of the Rockport Garden Club on Thursday, November 2nd at 1pm.
All are welcome – this presentation is free and open to the public.
---
Custom workshops
I offer custom fiber arts workshops on my homestead and at a neighboring farm in beautiful Midcoast Maine, both in groups and one-on-one. If you're interested, get in touch – I'd love to talk with you about it!
Techniques include:
Indigo and other natural dye processes
Japanese shibori printing on cloth – stitch resist, clamping, and other forms of fabric manipulation
Printing with clay paste resist
Botanical printing
Mordant printing with blocks
Wet felting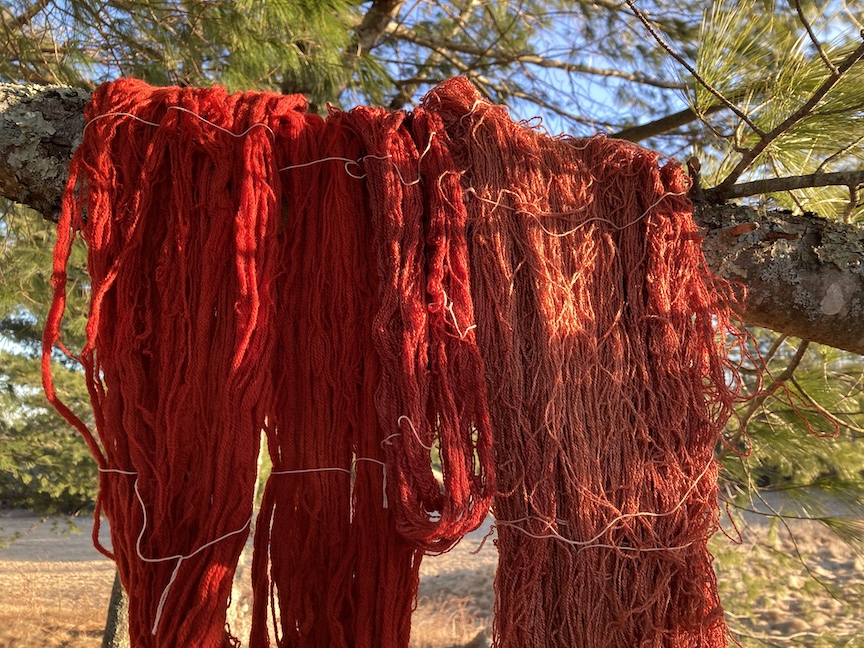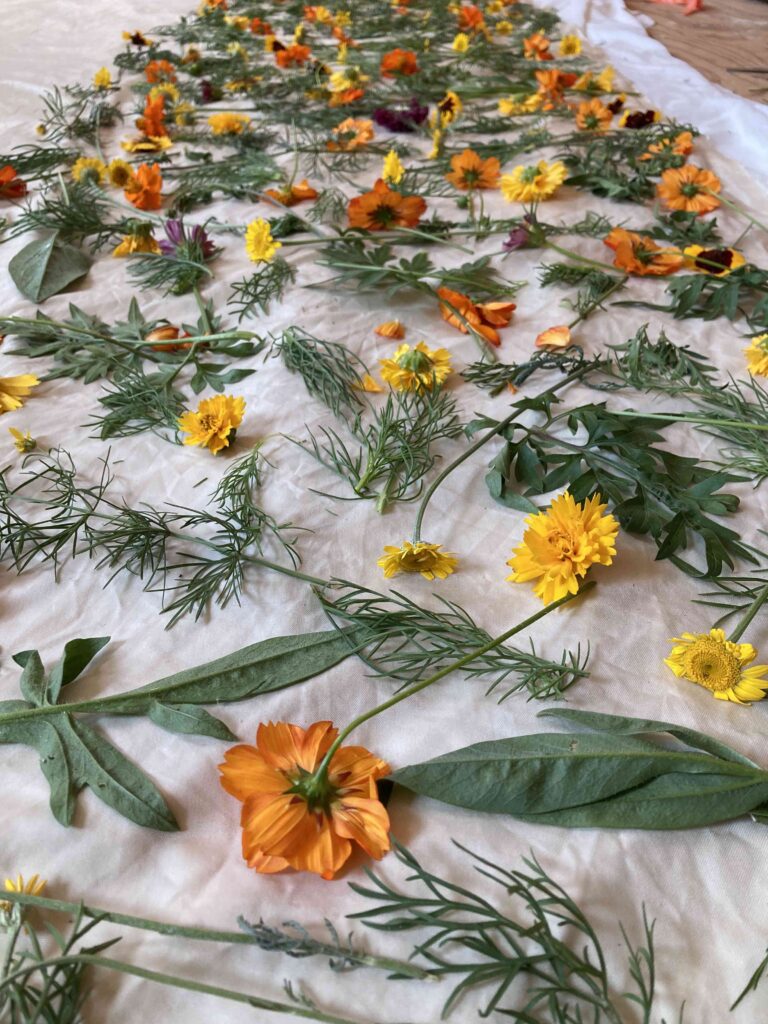 Contact